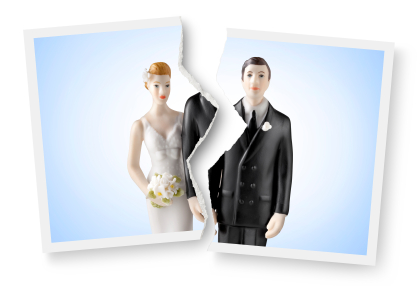 The espresso machines were steaming, and the bustling coffee shop felt familiar and safe as my friend and I sat down. Even though we'd been friends for 15 years, I was unprepared for the statement she was about to make.
"How are you?" I said looking at her troubled expression while taking a sip of my latte to fill the silence.
"Well," she answered and suddenly took a breath, "this is a big one."
I froze, and it seemed as if the coffee shop bustle went silent around us. We were now in our own bubble of conversation that only two good girlfriends can generate.
"I'm getting a divorce," she stated.
"Uh, I'm…uh," I stuttered.
"He came to me three weeks ago as we were getting ready for bed and said he didn't want to be married anymore" she explained.
My thoughts raced through the last several months with visions of BBQs, family get -togethers and date nights replaying in my head, and it seemed everything was fine with them. Every person has a list of friends who they wouldn't be surprised if they got divorced, and this friend was NOT on the list. I was lost in the movie playing in my head yet I could see she was searching my face for a response.
"I am so, so, sorry!" I said as I laid my hand on hers, "What happened?"
"There was no notice, no idea that there was a problem, it was just out of the blue," she said shaking her head in disbelief and pain.
All her bubbled up frustration began to tumble out: "Oh, it's just sad. The kids aren't doing well, they don't understand why all this is happening. It's all a mess and I get so angry sometimes! Why me, why us, why did this happen? What did I do? I feel like such a failure and don't want anyone to know, but they will find out eventually," she stopped and looked down at her hands. I could tell she felt she said too much. This is when a friend steps up to be present no matter what, so I did.
"I don't know if you want to hear this or not, but this happened to a friend of ours this past summer. The husband up and stated he was done and moved out" I said.
"Really?"
"Yes, I am afraid it's not that uncommon," I answered.
"Yes, but it feels just like a death when it happens to you. Death of hope, dreams, love and a family," she said while her eyes were filling up.
"And with a death, people are supportive. So many families are affected by divorce now; I don't think anyone will think you are failure," I countered.
I added, "I don't think you are failure and your friends will understand and offer support. It shakes people up when divorce hits close to home, but they'll be there for you." I assured her.
Our talk turned to the history between us, the usual mom challenges, the birth of our children, the ups and downs, and I finally asked: "What can I do to help you?"
"I really don't know. My head is swimming with so many things, just being here with you is helping" she answered.
"Ok. How about if I bring dinner over for all of you tomorrow? Also, if you need me to drive the kids anywhere just let me know. And, I will also text you when I am out running errands to see if you need anything. Will that help?" I asked.
"Oh my, yes, that takes a little of the worry off; and I don't feel so alone," she smiled.
"You aren't alone, you have me and your other friends. We'll all pull together and help you through this, ok?"
"I don't want to lean on you too much, you have your own life" she said as her mouth trembled.
"We lean on each other, and by the way, you are part of my life," I reminded her.
We spent the good part of an hour laughing and crying at the news. I knew nothing could change what was happening, but I sure was there to laugh and cry with her.
As we gathered our things she said, "This was really helpful to get it out in the open and talk about it. Thank you."
"That's what friends are for right? You know I am here for you, anytime for anything," I said.
As we walked through the coffee shop to leave, I stopped and gave her a hug. Our friendship had changed. Somewhere over the last hour it had deepened.
I knew she was stronger than she was feeling right now, so I said, "You will be ok, it may not seem like it now, but you will be ok."
She paused and gazed around at the bustle of the coffee shop, "You know, I will be," she said.