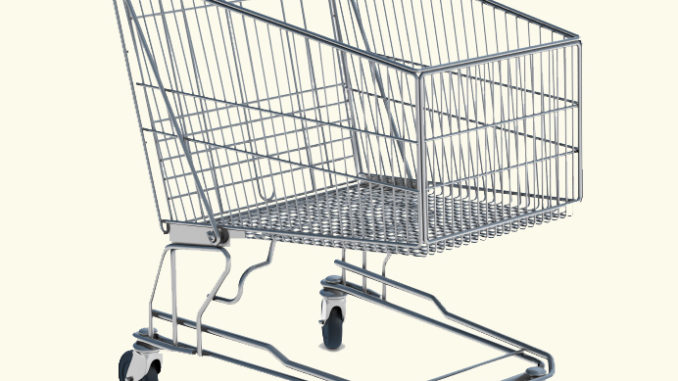 Men don't shop, they buy.
They enter the store, secure the item, buy it and leave. Great pride is felt in this accomplishment; it's as if they were handed a trophy. But there is one place a man will spend time shopping; it is also the one place a woman might not want to let a man go alone. Costco…
As my husband crosses the doorway of Costco he feels the kiss of the warehouse air. He proudly shows his ID and feels as though he is in the "club". Being welcomed with a kiss gets any man in a mood for something. He continues to move through the store.
Ring. "Hello?" I answer.
"Hi honey. Do we need tissue? They have 12 boxes here for $6.89. Isn't that a good price?" he asks, his voice is excited now, and it is no longer because of the kiss.
"Um, we still have 8 boxes from the last time we went." I reply.
"Ok, bye."
I start to feel uneasy about what might be in the cart by now. I sent him with a list of items we need, but Costco does something to a man. For some reason, men start to feel they need everything in Costco. It is a treasure hunt with all the items in the warehouse as prey. And men do love to hunt.
Ring. "Hi dear," I say after glancing at caller id.
"Hey, I just was looking at the mattresses. Did you know they have queen mattresses for $549 for the pair? Didn't we see them at the department store for twice that? They are really nice and you'd like the puffiness of the pillow top."  His voice is enthralled.
"Um, we have a mattress. We just bought it 2 years ago. How goes the list I gave you?" I remind him.
"Ok. I found most of it. They really have some great deals. I just need to try a few samples of food and check out the movies and books." He answers.
I am really starting to worry now. I glance in the pantry and notice the two bags of baking soda from his Costco trip 2 years ago. Considering baking soda is one of those items you use 1 teaspoon at a time, we'll be fine until grandchildren start arriving. I look at the clock as it has been 30 minutes since he called last. I am nervous and begin to clean out the closet under the stairs for what might be coming home.
Ring. "Yes." I say hesitantly. "Honey, is that you?"
"Sorry, had to finish eating, just ate a great sample of pasta. You can get 4 bags of it and the 3-pack of sauce is in the next aisle. We can have 60 meals for the price of 20 at a regular store. By the way, I am almost done and should be home soon. Love you!"
I hang up the phone; continue clearing space and smile as I envision my man shopping at Costco. He is pushing a cart, happily going up and down the aisles sampling food and scoring great deals on items he didn't even know he needed. Costco is full of prey for our male hunters, or should I say…shoppers?