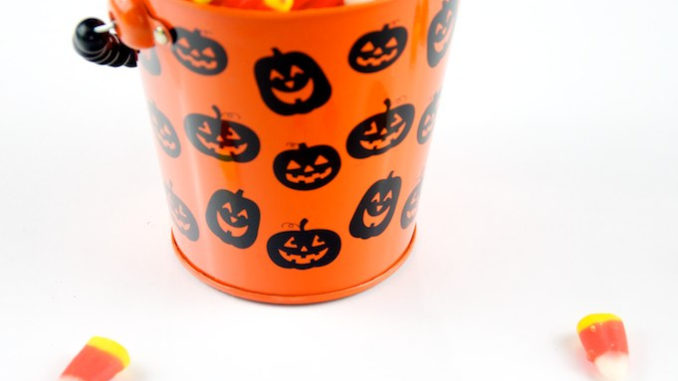 Every year millions of parents buy Halloween candy.  There are two schools of thought when you're standing in front of the Halloween candy in the store.  First, buy the kind you don't like so you won't eat it.  Or secondly, buy the kind you like so you can eat it.  I tend to be the buy the one you like so you can eat it kind of person.  These are the ten rationalizations, uh, reasons I give myself to back up my decision.
The stores have plenty of candy.  Since they put it on the shelves in August, the chances of them running out are pretty slim.
Halloween candy has no calories.  I believe the same is true for Valentine's Day candy and birthday cake.
Chocolate has anti-oxidants.
You can relive your childhood in bite size pieces.
You didn't have to dress up in a costume and go door to door for it.
There will be fewer leftovers on Halloween night.
Its fall, swimsuit season is months away.
Candy Corn has been around for over 100 years.  Who am I to break tradition?
I won't feel the need to sneak a few pieces of my kids stash after Halloween.
Of parents surveyed by The Today Show, 71% of us admit to eating Halloween candy.
Hmmmm, off to find a Reese's Peanut Butter cup now…