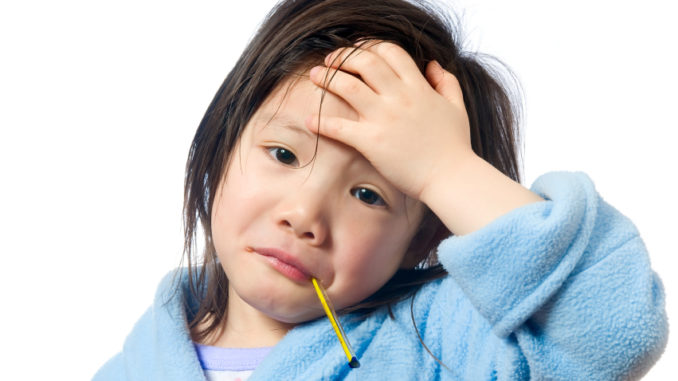 It happens every year about the same time.  The kids are back in school and germs found their way into your child.  When you hear the first sniffle or suspect a fever, an overwhelming sense of "here we go" sets in. We all know to stock up on tissue, ginger ale and crackers.  But did you know there are ten things to prepare for cold and flu season you can't buy in a store?
Write a contract up with your parenting partner about who gets up first with a sick kid.  It eliminates the, "you go get him, no, you go get him" argument at 3:00 in the morning.
Pin pictures of summer family time around the bathroom for you to look at as you are cleaning up throw up and nose debris.  It will help remind you there are better times ahead eventually.
Consider not showering for four days due to a stomach bug invading your house a savings in water for the environment.
Look at the days you have to stay home with a sick child as a day to watch movies all day or play video games.
Click your heels three times and say, "There is no place like home, there is no place like home, etc." after your fifth day of captivity due to the flu.
Stock up on Ben & Jerry's Ice Cream.  Calories don't count when you have a sore throat.
A child home with a cold is a perfect partner for sorting socks.
Tape encouraging quotes on the thermometer case, like, "this too shall pass".
Be thankful that video phones are not the norm.  No one should see a family during a quarantine session of a sickness.
Program into your GPS the address to the pediatrician's office. You memory may be compromised while driving a screaming toddler to the doctor with an earache.
Every mother across the globe is given new talents after having kids.  Her hand turns into a precise thermometer and her arms an instant dose of medicine. Those are two things you don't have to prepare for; they are already there.