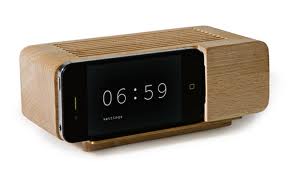 Some days you wake up, remember your life, and go back to sleep.  Ever have those mornings?  I had one yesterday.
I was in the middle of a dream…
Brad Pitt and I were enjoying coffee at Starbucks, talking about my life and how interesting it all is.
"Soft Scrub with Bleach gets out grass stains from white baseball pants," I stated as Brad's eyes grew large with amazement. He continued to listen intently as I rambled on about managing a family, work and dogs.  I was feeling warm inside and continued to heat up the more he focused on me.




His blue eyes danced over his latte as he took a sip and he said, "You are amazing." A smudge of foam had rested on his lips and I wished I was a napkin.
"I am interested in you. I really want to hear about you, your past, your future dreams and what you want…" he said as his hand started moving towards mine, his eyes never leaving mine.  My stomach started to flutter as I watched his hand touch…
…BEEP, BEEP, BEEP….
A horrid invention of an alarm clock woke me up from my dream.  I hit the snooze button and tried to re-enter the dream.
Go back to sleep…
I turned around, hid under my pillow and tried again.
Go back to sleep…
Brad slipped back into dreamland.  I tried to continue my dream, but he faded away.
I wanted to stay in that dream and the warmth of the bed a little longer, unaware of reality.  As soon as my feet hit the floor, life will start running again.  The reality of work, to do lists, carpools, husbands, kids and laundry sink in quickly. I wouldn't trade my husband and kids for anything, but couldn't I just have a little dreamtime?  A little break from reality?
Daydreams…
As I continue to lay there, I begin to daydream about sleeping until 10am, eating cereal without holes in the middle, and watching reruns of old movies all day in my pajamas.  I dreamt about leisurely two hour dinners with crayons and kids' menus nowhere in sight.  My car would remain clean, the laundry folded and put away without me asking and everything in the house would be picked up and in its proper place.  My dream continued, an unbroken vacuum, dinner is cooked by someone else and my bedding is changed once a week. I come and go as I please without looking at a calendar to see where someone else needs me to be. I am on a roll now as I continue to lie in my bed daydreaming.  Then I hear a voice.
"Mom…where are you Mom?" is yelled from downstairs. My daydream is slipping away. Reality is waking me up again.
Life is buzzing and it doesn't have a snooze button.  I better get up and start the day.  But I will be stopping by Starbucks later just in case Brad is there…