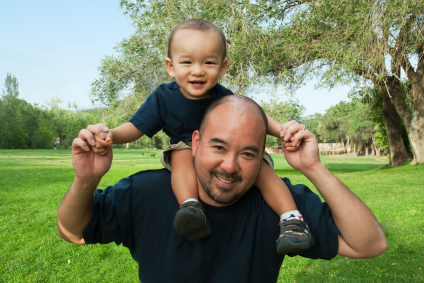 On Father's Day we salute the men who endured our late night food cravings and verbal darts during our pregnancies. These men change diapers, burp babies and chase toddlers. Their broad strong shoulders are for riding on and their hands are responsible for assembling bikes, catching spiders and holding the remote. We rely on them to protect us from the boogie man, chase away the monsters in the closet and to say certain things only a Father can say.
Here are our favorites!
"Turn off the lights! or Turn down the heat!"
"We're not lost"
"Go ask your Mother"
"Do I look like I'm made of money?"
"Don't make me turn this car around"
"When I was your age I had to…"
"Who said life was fair"
"Make sure you change your oil and keep the tank at ¼ full"
"Don't tell your Mother I said that"
"Because I said so"
"Walk it off"
"Let the saw do the work"
"Who said life was fair"
"Keep your eye on the ball"
"Has anyone seen my…?"
"Who wants pancakes?"
We honor and salute Father's today for all they do and say.  Happy Father's Day!