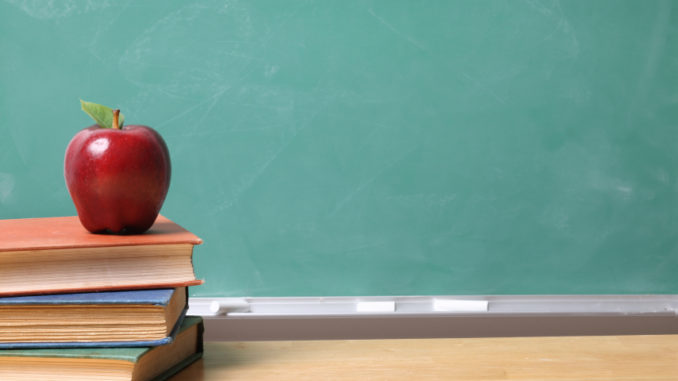 I am worn out by tasks, rapid schedule changes, gift buying, parties and a deadline is approaching I can't control.  You think I am describing the holidays…
The end of the school year.
It was last fall we attended the school open house listening to a teacher explain her strategy to keep 50 eyeballs focused on her rather than on various distractions, like the spit wad on the ceiling or the coveted bathroom hall pass. Now in spring that same teacher is crafting the final grades of kids who started with crisp new pants whose hemlines touched their shoes but whose hemlines are now above their ankles.
At the start of the school year, parents purchased new backpacks, school supplies, new clothes and bright white tennis shoes with a new shoe smell.  Now, months later, the markers are dry, dull short eraserless pencils roll on the desks, the crayon boxes are half empty and ceiling art hangs with dust on it.  The desks have smudges of unknown origins and dog eared name plates.
What happened to the school year?
I feel sad at the end of the year that the kids are older and taller and one grade closer to leaving home, yet, I also look forward to squirt gun fights, water parks, late summer nights, ice cream trucks and no alarm clocks. There is so much to do over the summer for kids.
Mothers, however, are thinking of what not to do over summer break.
1.  Do not volunteer for anything.

2.  Do not feel guilty if you didn't save every paper that came out of the backpack.

3.  Do not leave the calendar where you mark off the days until school starts where anyone else can see it.
Mothers think about how time goes too fast.  Instead of chasing after a toddler yelling at them to slow down, you are chasing after time, yelling at it to slow down.
Another year older and graduating to another grade, they walk around with brains filled with new facts and figures, bodies and faces that foreshadow adulthood.  Playground and classroom politics they learned will be applied again and again as they continue to navigate through life.   They learned so much, and so did we.
As I pick my kids up from school for the last time I am relieved to have the backpacks on vacation, no more homework and alarm free mornings.  I find myself holding back tears as we pull into the garage.  As they run out to the backyard like free birds, I stay in the house for a mom moment.  After collecting myself, I wipe off the tears, look at the backpacks on the floor and reach for the back door to open it.  I smell the fresh summer air, grab a squirt gun and yell, "Boys, you better run!  Summer's here!"