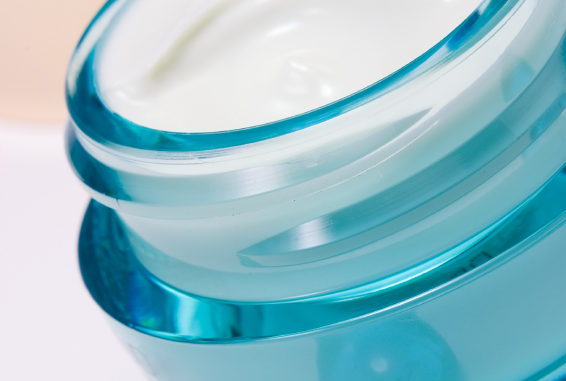 Accepting Wrinkles on Your Face
Wrinkles aren't supposed to happen to you.  They happen to everyone else who is old, like your Grandmother.
While wrinkles are a life milestone we all must face, they sure don't give you butterflies like your first kiss.
Wrinkles arrive in pairs. Nature is fair and doesn't play favorites on which side of your face to take first.  As you begin to inspect the new passengers on your face, you realize it has become a birthing ground for age spots, uneven skin tone and a garden for wayward hairs.
When this happens, I suggest aging denial.
When I started my aging denial, I went to the spa.  Nothing like a pedicure with Youthful Red nail polish to set me straight again. I felt pretty with my new red toes, "What else I could buy to boost my feeling pretty quotient?" I asked myself.  I hobbled up to the twenty something sitting behind the desk.
"What facial do you recommend?  I don't know the difference between the 'Tingle Face Facial' and the 'Buttery Skin Without the Fat Facial'". I asked.
Her eyes inspected my face as I sniffed a soap from the impulse buy basket.
"I would recommend the anti-aging facial," she answered.
I stared at her for a very.long.time.
"Ma'am?" she prodded.
Ouch, first she recommended the wrong facial and second she called me Ma'am. No tip for her.
I decided to shop for wrinkle cream. I hobbled across the parking lot to a big box store.
The wrinkle cream expedition…
Shopping for anti-aging products also becomes an operation in denial.  I found myself pushing my cart down the aisle of wrinkle creams pretending to look at the shampoo. No one else was there; I will just take a peek.  I picked up the "Erase the Years" cream.  It's only $50 for a bottle the size of eye drops.  I put it in the cart and placed the tampons on top of it.  I used to hide the tampons, now it's the wrinkle cream. Ironic, isn't it?
Later that night I used my secret potion and went to sleep feeling younger. The next morning I ran to the mirror with anticipation, and there was another wrinkle joining the others.  The box reads it takes six months to work.  How can I "Erase the Years" when it takes a half a year to work?  I tucked my eye dropper wrinkle cream behind the toothpaste.  Maybe I will use it later, but not now.
I needed to think about my new wrinkles and what it all means to me.
Our confidence and love of our inner self will radiate out our true beauty.
Some days I wear my wrinkles as a badge of honor that I made it this far in life. They give me a maturity, an authority of sorts.  I earned them through all the experience, pain and love my life has given me so far.  Why would I want to erase that?
Read between the lines on your face.  There are volumes of information between those little lines.  That is who we really are. However, a wrinkle cream now and then doesn't hurt either.
Accepting your wrinkles isn't easy. It's a change. Change can be difficult. But a new you, an older, wiser you…a beautiful you appears right along with new wrinkles.