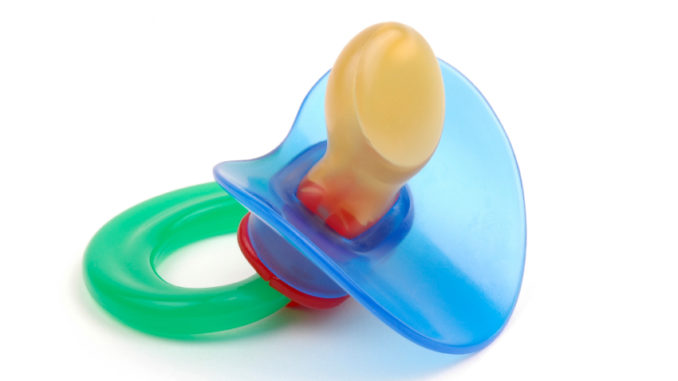 I am pregnant with my third child and am completely freaked out it will be a lot more work? Can any of you give me tips on preparing for a third child?  Asked by Sarah – 30 Something

Well, with the first baby everything has to be perfect, organic strained home grown peas and all natural crib bedding. By the second baby, I was using jarred baby food and hand me down sheets and clothes. By the third baby, we ate by drive-thru's and we were lucky if the baby had a t-shirt on. With three, you'll never look at the world the same again. Dinnerware comes in place settings for four and so does the silverware. You'll book hotel rooms and need a rollaway bed. You'll need a bigger car. However, your heart will be fuller, life will be richer, and you will wonder how you ever existed before having the third child. Have fun, enjoy every minute and roll with it. Megan – 30 something

I am the mother of three, all boys mind you, so when everyone heard I was having the third I received all sorts of dire warnings. Make no mistake, it is a lot of work, but I was surprised by more than a few things. First of all, my other children were amazing. They could totally understand all the baby speak "He's hungry, Mom", "He's got a soggy diaper, Mom", "Hurry Mom! Something is hurting him!" They would fetch bottles; dry diapers entertain the youngest and were in general much more help than I ever thought they would be.
Secondly, my level of mommy-expertise hit a new high. When you aren't fumbling around with the basics, it's so much easier. I actually starting carrying a camera with me when my youngest turned 15 months because I knew the first temper tantrum was coming. Sure enough, he broke down in the mall when I wouldn't let him ride one of the cool rent-a-strollers, and there I was, laughing at him, snapping pictures. Understanding that it was a normal phase that was not going to last forever put a whole new spin on it.
The dishes will pile up, and you will be tired, and the laundry will barely get done. But it will all get done, and you'll be surprised how much a preschooler can help out if you only ask them. Now my 3 boys are best friends, and I couldn't imagine it any other way. Amy C. – 40 something

Having had three children in five years, I totally empathize. However, by the time the third one came along I found I had honed my skills as a mother, had my schedules and routines down, become more efficient, and was less nervous because I knew what to expect. Unless you work full time (and that's a different issue!) you will discover you are more relaxed and able to enjoy this baby more. Don't sell yourself short or try to be perfect. Make use of sibling assistance, as nothing occupies a baby like an attentive brother or sister! More work, certainly. More joy, absolutely!
Marge – 70 something