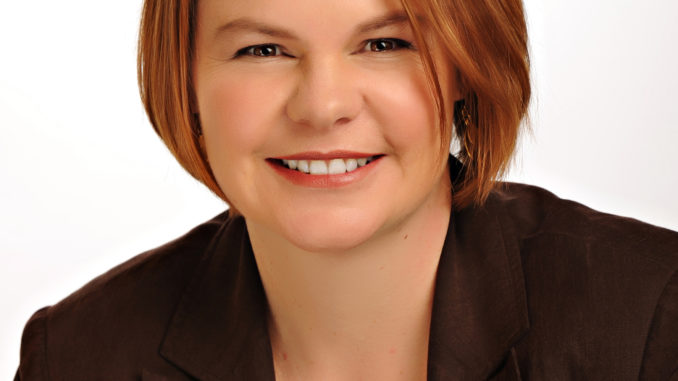 Meet Michelle Bomberger, a lawyer, mom, wife, and entrepreneur. Michelle shares with you her path to becoming a lawyer and the eventual opening of her law firm. Discover that doing what you love is possible for a career choice. We'll also answer the question, can a lawyer and entrepreneur balance work and family? If being a lawyer or an entrepreneur rests in the back of your mind, Michelle's interview will help you wake it up and make it a reality. Yes, you can be a lawyer!
When I first met Michelle, she was down to earth, professional, incredibly smart and as a business owner, I felt I would be in good legal hands with her law firm, Equinox Business Law Group. While conducting the following interview, Michelle taught me that sometimes in life looking ahead and taking a new path can lead to the life and career you want.
"Do not follow where the path may lead. Go instead where there is no path and leave a trail" —Muriel Strode, "Wind-Wafted Wild Flowers", poem 1903
Sometimes our career paths wind and turn. Why/How did you choose to become a lawyer? I was working as a business consultant and learned I enjoyed working with smaller businesses.  I decided to go back to school for my MBA and as part of the process,  found the joint business/law or JD/MBA program.  I thought having a law degree would help me be a better resource to my business clients – still with a focus on being a business consultant not a lawyer.  However, when looking at opportunities coming out of school, I found there were few business-centric lawyers, folks who really provided business counsel rather than simply transactions.  So I went the legal route instead, thinking it would be a better use of my education and application of my interests.
You must weigh the cost against the opportunity law school gives you to achieve your goals. HOWEVER, it's never too late to go to law school.
Women reading this may think, "I'm too old to become a lawyer or that's out of my reach." What would you tell those women?  Law school is an investment – in education and career.  It teaches one to think differently which is why it's one of the most valuable post-graduate degrees.  You must weigh the cost against the opportunity law school gives you to achieve your goals. HOWEVER, it's never too late to go to law school.

Tell me about a typical work day for you? What do you love about your job?  My favorite part of my work is talking with business owners who are trying to build a strong, sustainable company.  These conversations are focused on their goals, their vision, and I love being a part of their planning and thinking about what that should look like for the future of their own families, their clients and their employees.
What education or training requirements are there for your job?  A good business education (school of hard knocks and a more formal business degree) and a law degree. You can also peruse the American Bar Association web page for more information about careers in law.

What fears/barriers did you experience to gain entry into your job/career?   It's hard to start something new.  I hadn't really practiced law when I started the firm so I knew there was a lot of legal content I needed to learn.

I knew that I had a strong vision for what a law firm could be for businesses, something different than what was out there, so I ran with it.
Having the courage to run with something new that no one else was doing takes courage. How did you overcome those fears/barriers?  Planning for what the business would be like; backup planning for if it didn't work. Also, finding out what I didn't know and going out and learning it.
If you could go back and change anything on your path to your career/job what would it be?  I suppose I would be more aggressive with growing the company.  I would certainly learn more about leadership earlier in this path and also do a better job building a company culture early on.
What do you think the secret is for a work/family balance? Can a lawyer work part-time?  How did you make it work? Create clear boundaries.  From the outset, my hours were 7am-3pm so I could pick my kids up from school.  That was important to me.  Dinner together was important to me. So even if I need to work afterwards, I make sure we have dinner together.  Also, it's important for me to remember my role in the company as CEO and to hire well and delegate.  I need to focus on what is the best use of my time.
Any advice to a woman who may want to try being a lawyer or starting a business?  I see myself as a business counselor, so it's really about connecting with clients to help them achieve their vision.  To run your own business, you must be willing to get out there and connect with folks and you must be willing to weather the ups and downs.  Like any professional services business, marketing is key.
If you want further information about becoming a lawyer, go to the American Bar Association, or search for local law schools in your area through your favorite search engine. To explore different types of lawyers and which may be a fit for your career choice, this blog post from Legal Zoom may help.
Michelle is the CEO and Founder of Equinox Business Law Group based in Bellevue, WA. For more information on how Michelle and her team can help your business please visit their website.
Woman to Woman Questions
What's your favorite movie?  A Few Good Men
What's your secret mom/woman behavior?  Reading weekly tweets about marriage and parenting.  The reality of it makes me laugh!
Hat or ponytail on a bad hair day?  Neither.  Keep it short.
What would you tell your 20 year old self if you could go back?  Learn from others, build a network and stay in touch with friends.
What is your favorite food indulgence?  Big, juicy burgers
If you could meet one person, living or dead, who would that be and what would you ask them?  My dad passed away when I was very young.  I'd love to meet him and I don't know what I'd ask.  Maybe why he chose my mom and what their marriage meant to him.
What quality of a woman do you most admire?  Authenticity.
What one thing would you change about women if you could?  Our need to keep everyone happy at our own expense.
What is a book you would recommend to any woman to read once in her life?  The Other Boleyn Girl
by Philippa Gregory was the book that turned me back on to reading after years of not reading much.  It showed a time where women's roles were so different from what we know today but also a certain power that women had during the time of the Tudors.