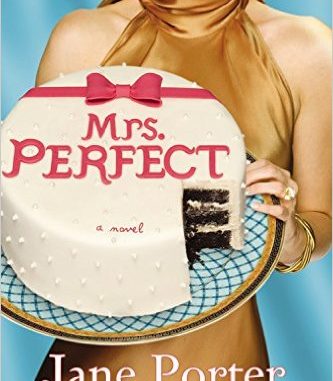 Rating – 4  out of 5 Cups of Tea
Genre – Mommy Lit
Pages – 419. Fast page turner, easy to read.
Drama – Tons of mommy and girlfriend drama. Some marriage drama. 
Tears – Very little, but your heart strings will be pulled.
Sex – Couple of interludes but nothing to get steamed up about.
Ending – Satisfying. Jane Porter wraps it up in a bow.
What I love? – I loved the characters and how the author unfolds the story. The daily school and neighborhood social situations moms deal with are addressed with candor and also empathy. I closed the book feeling understood about the struggles we all go through. It's like Jane Porter wrote what we all think, but don't say, or can't say. Refreshing!
This is not your normal mommy lit with simple characters and fluffy lives. Jane Porter pulls you deep into the world of suburban moms and the struggles and feelings that aren't talked about at neighborhood parties. Taylor Young, mom of three girls, is the wife of a successful business man living in the posh rich suburb of Bellevue, WA. Her life looks perfect. Perfect house. Perfect children. Perfect husband. Perfect body. No one in Bellevue knows her real name nor about her troubled childhood, or her hidden issues with bulimia. In comes Marta Zinsser, Taylor's opposite. Marta is a free spirit, single, smart, career woman with a secret of her own.  The two are at odds until Taylor's husband drops a secret that crumbles Taylor's perfect life to pieces. You may have thought you would never root for a woman who comes off as alpha-mom perfect, but you will. Support comes from the most unlikely of places for Taylor and the story shows how strong a woman can be for herself and other women.
Highly recommended book for a quick read and to feel good. You'll close the book and look at the women around you differently. It's a womance!
To purchase for your Kindle, or read in paperback or buy used, just click the book cover! Happy reading!