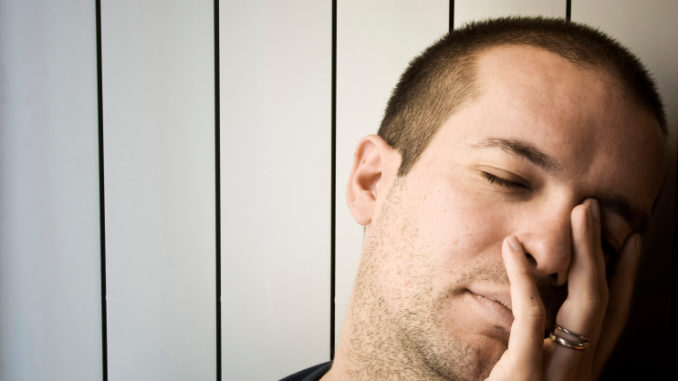 My husband is not very romantic after 15 years of marriage.  How can I get the man to fire up for once?  From Becky – 30 something – Georgia
After 15 years of marriage the flame may be dim, but if there is still some wick left, you have a chance here.  Date night is about two people who want to celebrate each other.  Lately though I think it has turned into more of a woman's night and not about the man.  Make it about both of you!  Ask him what he wants to do.  Talk about what you both would like.  He may be more receptive.  As a last resort, tell him how important it is that he at least acknowledge the holiday but more importantly YOU.  Be honest and direct.  Good luck!  Megan – 30 something

I'm not sure what is going on here.  Do you spend more time talking about the kids then about what you as a couple?  This is perfectly reasonable if you have a couple of small children.
Perhaps you haven't had any time alone for a long time?  Do either of you remember what it is like to be together with out the kids?
I suggest to make the date night happen-make it happen the way you want it to.  Get your mom to come over or hire a sitter for the night.  Or better yet-have the sitter come over at 4pm-make it an early evening because perhaps you aren't used to staying up late-this gives you both a better chance to have fun together-while awake!  If you can afford it, get a hotel for the night.  Otherwise, think of something that you used to like to do together, before kids.  Was it walking around downtown or going for a hike?
My own favorite "date" with my husband begins with a bike ride or hike together and then going out to dinner.  Often I have changed in the car since I don't want to go home in between-especially when the kids were little.
So-the basics for a great Valentine's Day?  Make it happen yourself!  Tell your guy that you have a great time planned-you have a sitter-and you can't wait to spend the day with him.  He should come around after that!  Ann – 50 something

Positive reinforcement really works.  Remind him of an early romantic Valentines and say how much you really enjoyed it and all the time and care he took to bring you flowers or go out to dinner.  Complimenting him and say how special that was to you can sometimes do the trick.  Of course I have also resorted to circling a particularly nice piece of jewelry in an ad and leaving it on the dining room table or saying "boy wouldn't it be nice to go out to dinner for date night".  Helene – 60 something

This must not be about sex as most men don't need a holiday to get their testosterone levels going.  Romance usually means something special that makes you feel cherished. After 15 years I assume both of you know what is important to each other and I also assume both of you were romantic prior to your marriage. So this year, focus first on cherishing him.  Celebrate for a week, and give him something different every day. Movie tickets on Monday, hot shorts on Tuesday, etc.  But, on date night make the choice his about what happens.  I absolutely guarantee you won't be disappointed!  Marge – 70 something