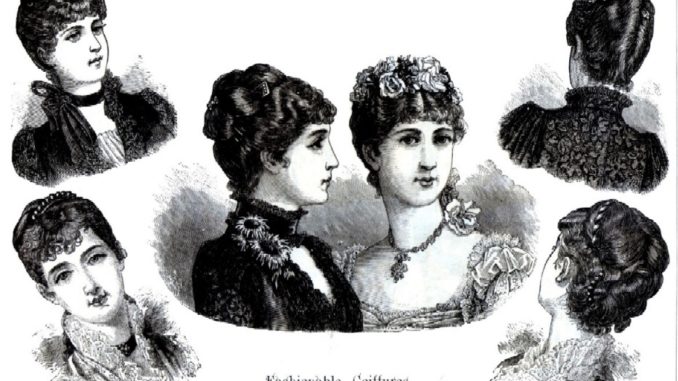 A woman's hairstyle defines who she is to the world just like her clothes do.  We fluff and curl our way to beautiful hair. Our foremothers sported interesting hairstyles. In fact, the "equipment" used is not that much different than ours of today.
Here is an 1891 advertisement for a curler and crimper, note the price is 50 cents: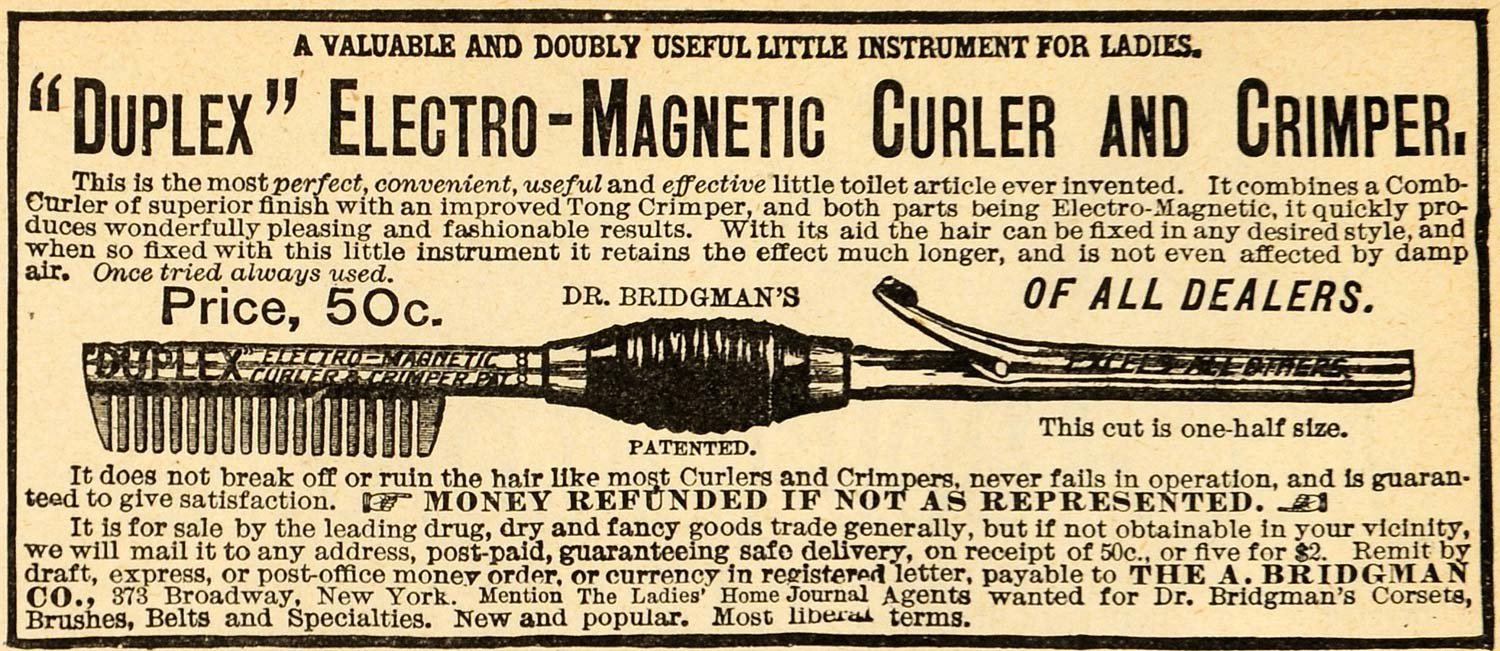 Here is a modern day curler and crimper, its price is not 50 cents: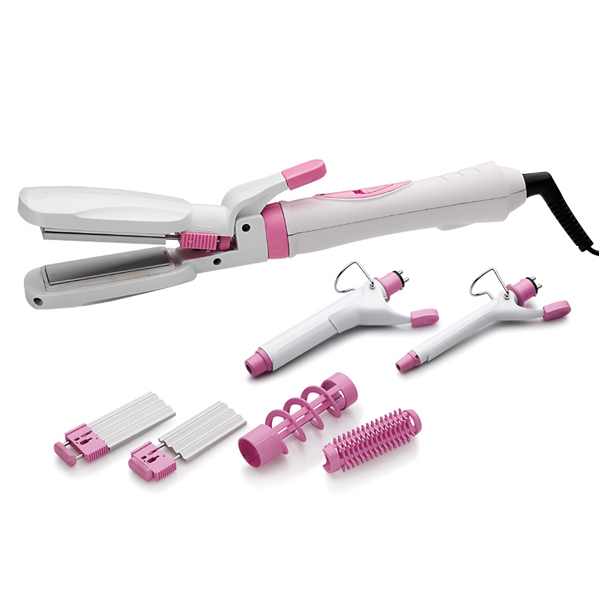 Hairstyles of the 1890's: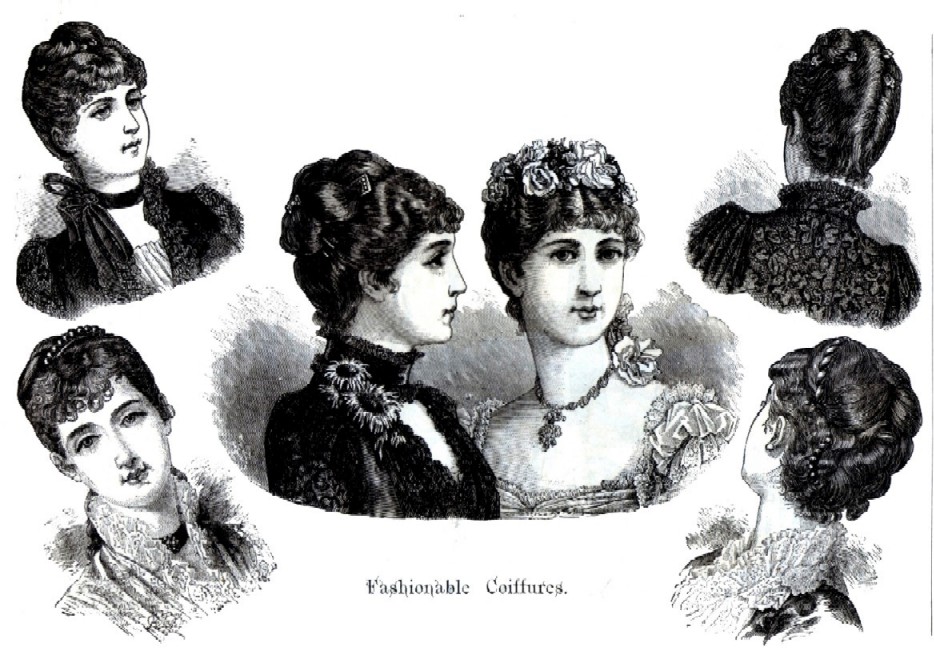 and of today: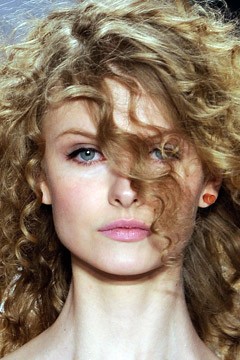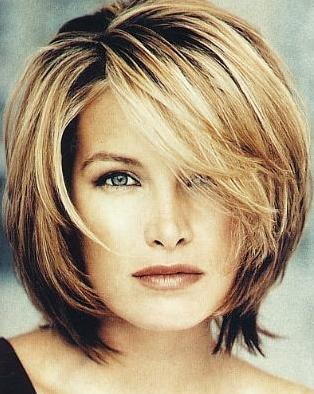 Women of the 1890's and women of today are not the much different in the hair department are they? Maybe we're a little different in style but not in our desire for "a good hair day" once in a while.