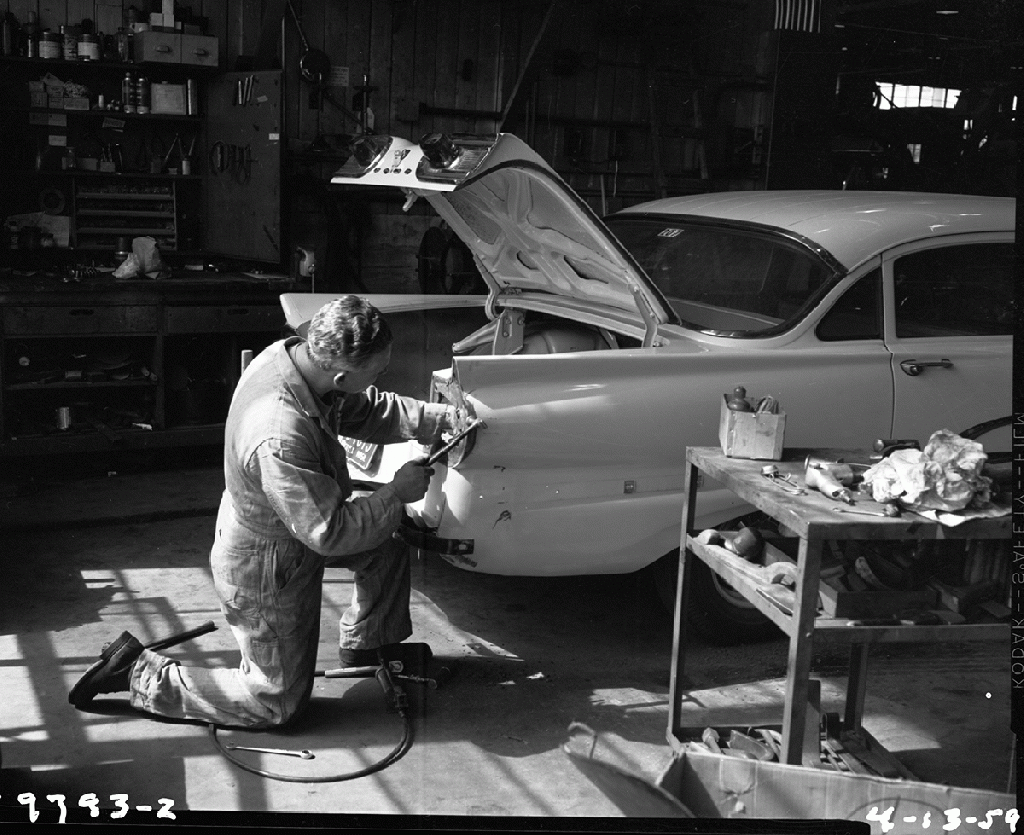 Every time I drive my car into a service department…I cringe.
I know it's the 21st century and our foremothers fought for civil rights, and the we've "come a long way baby"; but as I walk into an car service department somehow my intelligent,  "I can handle this" brain gets sucked out with the car exhaust.
The men in blue team jackets are not driven to take advantage us. But auto service departments just aren't a comfortable place for a woman.
"Hi Ma'am, welcome to our service center; what are we having done today?" the guy asks adjusting his blue coveralls. The faint smell of engine oil and old tool box floats to my nose.
"Just an oil change, thank you," I assert.
"Let's get you checked in." he smiles, or was that a smirk?
"Ok," I cringe as I imagine how many things are wrong with my car when I am just here for an oil change.
Everything will be fine…
"That will be $59.95 for the oil change, and will take about an hour. Why don't you have a seat here in our air conditioned customer waiting room and have some coffee and doughnuts," he says as he jingles my keys and disappears through the service door.
I settle into a chair and focus on the fish tank across the room.  There is always a fish tank. I stare at the swimming fish and swear they are staring back at me. I bet they are all boy fishes.
My strong woman inner voice speaks again, "This will all work out fine.  He won't come back and give me a laundry list of what else need to be done."
A half an hour goes by…the service door opens…
"We inspected your car and the bolt under the oil cap with the blue ring on it needs replacing, you need a new x-ring for the converter on the left side and a new rear welding of black goo," the mechanic states without blinking or flinching.
There was the laundry list.
I have no idea what he just recommended. The clock is ticking, and the guy fidgets with his name tag.
I can do this. I don't have to know all the details. Even my husband doesn't know all the details.
I feel myself get a little taller, "Go ahead and replace the blue ring. And if you wouldn't mind, could you check my file and tell me when the last time you replaced the x-ring and black goo.  Also, a service schedule for my make and model of car would be helpful while I make my decision."
"Yes Ma'am, of course," he nods and walks again through the service doors.
I turn and take a sip of my coffee and look at the fish tank. I swear they are all staring at me but they hide quickly behind the plastic rocks when I start to stare back at them.
Yup, they WERE boy fish and this woman retained her "I can handle anything" brain.