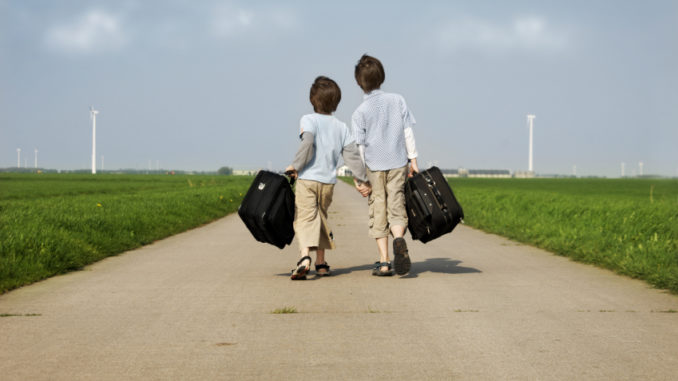 Eat ice cream for breakfast.  Show your kids it's OK to do something out of routine.
Fly a kite and don't worry if the string gets tangled.
Bake together and let them measure everything.
Go camping and tell ghost stories
Look for a four leaf clover
Leave the swimming pool up ALL summer.  Show them the grass will grow back, their childhood won't.
Start a standing ovation at the school play, be the first parent to stand up.
Teach them something your parents taught you.
Laugh when you would rather get angry.
Leave the messy house and go out and  play; with them.
Say you're sorry.
Tell them how proud you are of them no matter what.
Hug them every day.
Show them how to stick a spoon to their nose.
Take way too many pictures.
Treasure every moment, even the bad ones.
Tell them about you as a kid and how you felt.
Wear the macaroni necklace or cheap perfume…in public.
Realize it's a stage, and only a stage, it's not you.
Go a week without video games, TV or phones.
Take them to a museum.
Show them how to fix something.
Pick a charity to get involved in. Together.
Show them elderly people are to be respected.  That will be you someday.
Have a lemonade stand; there are only so many summer days.
Lie in the grass and look up at the clouds.
Look through a telescope together.
Teach them it's ok to be late sometimes.
Be the last one to leave the event; don't be in such a hurry to get out of there.
Dance with them.
What other items are on your bucket list to do with your child before they leave home?