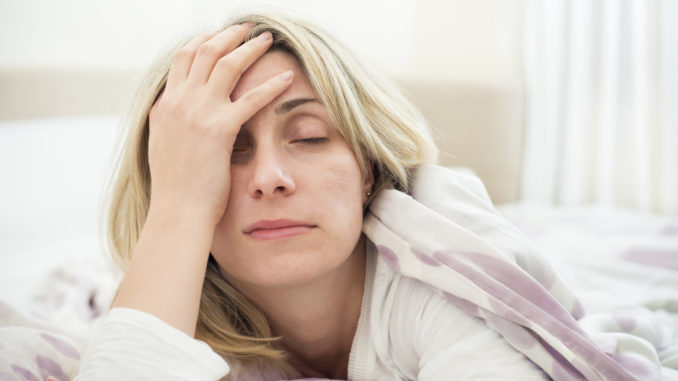 I am a 40 year old tired wife and mother and have lost my sexy side. How can I be sexy again?  Asked by Angie- 40 something, Tampa, FL
Finding our "sexy" girl can be difficult while dealing with the to do list, kids, house, partner or carpool lane. But you can find her again. She just needs to be reminded who she is! Let's read what the panelists said this week.

You haven't lost it, it's there somewhere…hiding under all you have to do as a wife, mother, and countless other daily tasks. Try being a little selfish for a change and take some time to do something just for you. Whether it be getting a mani/pedi, some physical activity, or taking a class around your interests/hobbies. Sexiness is feeling that you are empowered to be yourself and in control of who you are. Work on getting 'you' back, and your sexy side will come out of hiding. Marjorie -30 something

You have nothing to apologize for, even to yourself. This is arguably the most exhausting period in a woman's life: the job is at its hairiest, the kids are at their messiest, the mortgage is at it's most unbearable. It would be wonderful to be the young woman grabbing the world by it's tail, but after 2 decades of holding on, our system can't help but be a bit tired. And what we view as sexually appealing in our partners in our 20s is probably not what we view as sexually appealing in our 40s. I say: give yourself a rest and allow some evolution of perspective, and I bet you'll find your sex drive in a corner of your mind you didn't imagine it was hiding. Amy C. -40 something

I feel that there are two things one needs in order to feel sexy.
The first thing is to feel good about yourself. While you ponder whether you truly feel good about yourself you might ask yourself these questions:
What do I need to do to feel good about myself?
Am I taking care of myself properly?
Do I give myself "me" time?
Do I shave my legs? Do my nails? Wear clothes I feel pretty in?
The second thing that can contribute to not feeling sexy is not feeling close with your partner. When was the last time you just sat with your partner and hung out?
Or did something really fun together alone? For me, I feel sexiest after I have gotten some exercise-and showered. That is when I feel "in" my body. But better yet it is after my husband and I have connected with something fun and physical.
Now I know what it is like to have little kids and no time alone. But it is important to make that time happen.
So-take care of yourself. Love yourself first-once you love yourself you can love your partner and that is what makes us really sexy! Ann -50 something

It's perfectly normal to lose your sexy side at this age and stage of life. And, congratulate yourself for admitting it and taking action to change! Here are some simple steps to take to get your inner sex goddess going again:
*Talk to your partner about your desire to reconnect to your sexy self. Have some fun generating ideas how to get things going again.
*Make time for a stop at the underwear store! Get some lacy things that make you feel good and a little naughty.
*Play with the idea of anticipation. Remember when you were dating and the anticipation of seeing your guy? Have him sex-text you or call for some fun sexy conversation.
Keep in mind, a healthy sex life is essential for a happy outlook. Sexual connection with your partner is as much a priority as keeping the house in order. You may need to schedule sex, but don't judge yourself for that….you schedule everything else that's important to your life, don't you? And, if you need "props" to relax ( a glass of wine, candlelight, fresh sheets, etc) don't hesitate -go for it! Louise -60 something

Realize that the ebb and flow of sexiness is a normal part of life.
Realize that what worked for you in your 20s and 30s may not work for your 40s and 50s. You are not the same person. Experiment! Rediscover the beautiful person you are. And, most importantly, do not fear aging. It is what gives the substance to sexiness and makes it all the more powerful. Marge -70 something
Let's ask a guy! Jason?
"Women are inherently sexy. "Sexy" is a state of mind not an internal visual self-image. Though it takes two to tango, I think showing spontaneous interest in your mate pays tremendous dividends. Being sexy leads to feeling sexy. Waiting to feel sexy can mean lost intimacy. " Jason -40 something man
Looks like it is normal to lose that sexy side sometimes. Go easy on yourself and take time for yourself. And through it all, remember, you are an amazing and beautiful woman who deserves to feel good about herself in and out of the bedroom.