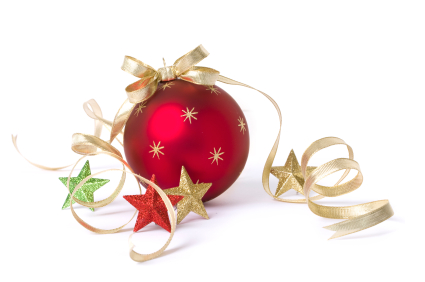 The holidays are here and I need some wisdom on how to make it thru without going crazy, getting sick, or trying to do too much.  Any wisdom for me?
Asked by Cyndi – Gig Harbor, WA

Simplicity and To-Do lists, that's what I use.  You can say No to invitations if you get too busy, you can pare down your shopping list if you are sick of the mall.  I also have to deal with 2 birthdays in early December, so I always start the week with a To-Do list so I can plan my Route of Attack and optimize my time.  And do you have a favorite holiday event?  Make sure you make time to go do something that makes the holidays special for you! And if the Christmas cards don't make it out until December 29th, give yourself a break and know that it's ok.  Amy C. – 40 Something

Give yourself one big goal per day. Maybe that goal is accomplishing specific tasks, or perhaps it is just remembering to breathe when you feel the stress coming on. Write it in a place you will see it – the bathroom mirror is a wonderful holder of notes – and check in on the goal early and often. At the end of the day, celebrate accomplishing your goal. And if you didn't, tomorrow is a new day and a clean slate. Good luck!! Amy B. – 40 Something

Sometimes when we head into the holidays we can feel like we are out of step.  The world is dancing too fast and we can't keep up, or we are involved in so many different dances, we don't know whether to tap, break or swing.   Often we end up doing all three at once; madly pirouetting and do-see-do-ing  until we feel like the 2nd runner up in a 48 hour dance marathon.
We know we should be enjoying ourselves; after all, it is a season of joy and giving.  But inside, we secretly wish we could throw off the dance shoes, and put our feet up armed with a quart of our favorite ice cream and a very large spoon.
So how do we get our rhythm back without letting go of our obligations?
1.      First, identify the 3 most important areas of your life for this week.   Usually these three items will have something to do with your values.  For example, one might be nurturing your family.  Another area might be to take extra good care of yourself (don't laugh – I know that's the last thing you probably will think about and THAT's why I put in it in there).  A third might be to focus on marketing your business or hobby.
2.      Look at your week and identify where and when you are handling these three areas of life.  Are you doing enough?  If not, add more.  Are you doing too much in one area?  If so, set that aside.  Once you feel that you are fulfilling the three most important obligations, look to see what else can fit that is reasonable
3.      You may find that you cannot be in charge of the decorations for your office party.  Be honest with yourself.  Enlist help.
4.      Perhaps you really cannot purchase a special gift for each person in your office.  Could this be the year for gift cards?
Your natural rhythm is important and your ability to identify and honor it will not only help you, but it will also help the people who love and work with you.   If you respect your rhythm, you'll be able to dance all night.  Jamee – 40 Something

Experience has taught me a key for the holidays is to be realistic; about yourself, your time limitations, and your responsibilities.  I am assuming you have children, so begin establishing traditions that will give them lifelong memories.  Try doing this for your immediate family first, but include grandparents and other friends/relatives if you wish.  Be firm about this, otherwise time will get away from you and you'll let things slide.
Be selfish and have the courage to say no when other people start to ask to fill up your calendar with their own plans.  Next, decorate and bake depending on the age of your children and where your energy level is at the time.  If they are in school, you are going to be busy with activities there, so don't try to be wonder woman.   Keep shopping limited to a comfortable pace so you can actually enjoy the season instead of becoming frantic and worried about finding the "right" present for everyone.
And remember, December is only a month long.  That's 30 days.  If you have a job, that's going to seem an even shorter time.  Also, if you have a tendency to become overwhelmed, (and who doesn't this time of the year!), list out on a piece of paper what your normal daily routine is like and how much time you spend doing chores, shopping, etc.  Then list out your priorities for the holidays and how much time they will take.  If you are like most moms, you don't have much spare time, so plan carefully.  Ignore the advertising, the commercials, and the hoopla that does nothing but make money for someone else and give the rest of us headaches.  Cherish the spirit and meaning of Christmas and you'll find you will make it through just fine!  Marge – 70 Something