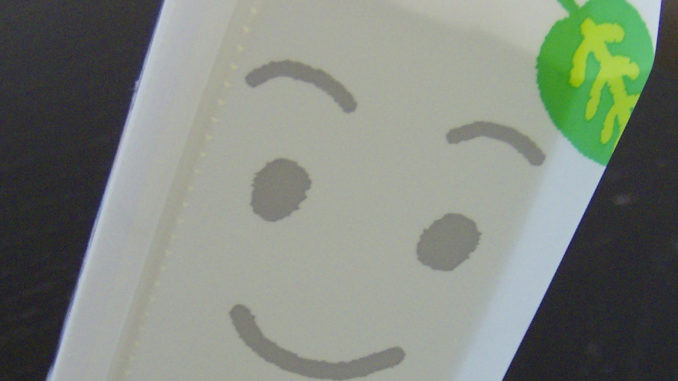 Would you tell someone if they had something on their face?  My coworker had a smudge of mascara on her cheek, should I have told her?  Asked by Kris – 20 something – Chicago, IL
This scenario presents an interesting dilemma. Let's read what our panelists answered to Kris:

Just ask yourself if you would want to know if you had something on your own face. Yes you would–and Yes I would say something (discreetly if others were around)  Marjorie – 30 something

So I didn't used to tell, but I have changed my ways.  I know try to find a discreet way i.e. not in the middle of a conversation with others.  I look it at from the vantage point that I would want to know if it were me.  I had it happen this morning.  Luckily a friend told me as we were walking back to our cars from school drop off that I needed to blend my foundation near my eyebrow.  If she hadn't said anything I would have left school and headed straight to my first day of teaching preschool and meeting parents and kids with a foundation smudge in the middle of my face.  Not the first impression I would have wanted to make.  Heidi – 30 something
I stopped saying anything after a couple of women looked insulted. Granted I didn't know them, I just thought they might want to know. So, now I tell friends or coworkers without hesitation, however, I still don't say anything to strangers or to people I don't like. Sorry…  Megan – 40 something

So, my question back to you is: "Would you appreciate someone pointing out that you had a smudge on your face?"  I think most of us would answer "Yes".  Based upon this belief, I wholeheartedly endorse that you take the time to talk to your friend.
Be sure to follow these guidelines:
1. do it in private
2. make it simple
3. be direct
4. finish with a compliment.
It goes like this:  When your friend is alone (or you can take her aside) say something like, "This is a bit awkward for me, but I know you always want to look your best so I thought I should tell you you've got a slight smudge of mascara on your cheek.  By the way, you are lookin' great in that color."  Louise – 60 something

Absolutely.  I would want to know if I was looking "weird"  Helene – 60 something

Absolutely.  Also goes for a tag sticking up out of the back of a shirt or broccoli in the teeth.  It is simply common female courtesy to tell someone about what they can't see but what they would correct if they could. Wouldn't you want to know?  However, this is catty but if you don't like her don't tell her.  There has to be some justice in the world.  For single ladies, it makes a good approach to a man.  Ask first, as some men resent it, but offer to help him with that lint on his coat or dog hair on his sweater. Make it up if you have to. Remember he doesn't have eyes in the back of his head!  Marge – 70 something