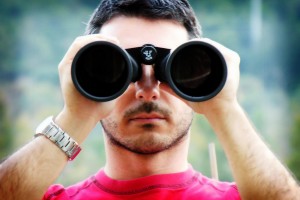 How can I get my husband to stop looking at other women? He doesn't do it all the time but I don't like it when he does do it.  Asked by Jessie – 30 something – Montreal, Canada
This is an issue that has puzzled women for a long time. Why does the man sitting next to you glance at other women? You have all the equipment she does and he still looks. Frustrated? See what our panelists answered this week, and our two men panelists chime in:
From the women: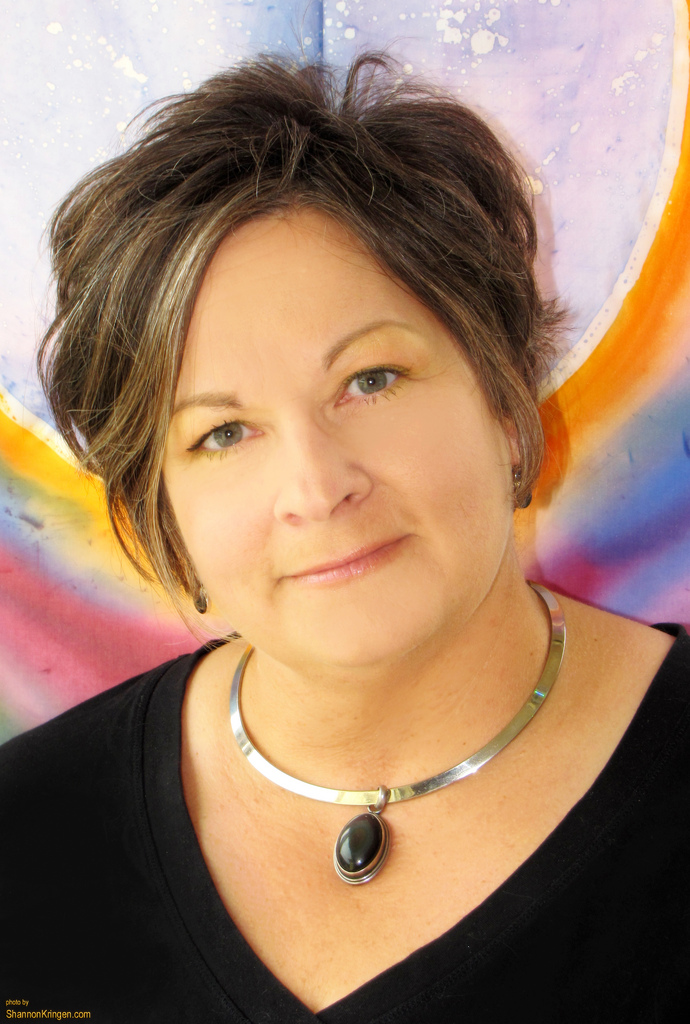 My grandfather at 83 looked at a woman one day when I was walking with him. I said, "Grandpa, what was that?" He answered, "I'm not dead yet, you know."  As for my husband, he says he notices an attractive woman passing by kind of like he notices a bill board. He isn't thinking anything, just noticing. I figure its normal man behavior. Kind of like watching football with their hands in their pants. However, if it every made me uncomfortable, I would talk with him.  Megan – 30 something  

You should have a conversation, if you haven't already about how it makes you feel when he pays visual attention to other women. Perhaps your husband doesn't realize that he is making you feel uncomfortable when you see him gazing at other people. You could pose the question, 'How would you feel if I stared at every handsome man that passed by?' Keep in mind that men are entirely different creatures than women (Men are from Mars, remember?). Sometimes I wish men came with a shock collar and we could zap it every time they did something we didn't approve of. But that's just not the way our universe works. Men will look, sometimes gawk or stare (as rude as it may be) and not even realize they are doing it. If you are out in public and your husband is staring at another woman, let him know that you are sensitive to that and don't appreciate it. Hopefully he will consider your feelings in the future and modify his gazing habits.  Marjorie – 30 something






My first question would be, have you talked to him about it?  He may not understand that what might be a simple action on his part is having a ripple effect on you.  I would let him know, but not in an angry, accusatory fashion.  Getting him defensive from the get-go will not help the conversation along.  I know it sounds crazy, but he might not realize a) how obvious his "observations" are; and b) that they are hurtful to you.
But I'm going to be honest here:  I have been happily married for almost 2 decades and I've been known to sneak a peek now and again.  I don't think it's realistic to think he's never going to look at another woman.  However, it is reasonable to expect that he will always be respectful to you and not do anything that gravitates towards leering.  Amy C. – 40 something

Jessie, I understand how you feel. Even occasional looking, or worse, ogling, can be annoying. I consulted my partner Jim to get the male point of view. He started saying it was genetic, but after a frosty look, quickly revised his response to agreeing that it was disrespectful. He thought the best approach is to be honest with your guy, and share how it makes you feel. He also offered up that if he treats you well in other respects, try not to dwell if he continues to occasionally look.  Amy B. – 40 something

There are a few ways to tackle this challenge.  The good news is that you have the power to change your experience without changing your Husband (we all know how easy it is to change someone else.)
1.  Take some time to listen to the thoughts you have when you see him look at another woman.  How does it feel and what do you tell yourself.  You don't have control over what is happening inside your husband's head, but you do have control over what you tell yourself about any situation.  Tell yourself the truth and the truth only.  Try not to make assumptions about what his looking has to do with him, you or the person he is looking at.  Do your best to get very clear about what it is that bothers you.  Write it down if it helps.
2.  Once you have gotten very clear about your own thoughts, feelings and assumptions, you are ready to talk to him.  Don't talk to him unless you can do so without judging him.  When you are ready, let him know how it makes you feel when he looks at other women.  Make sure you take responsibility for your discomfort.  For example:
"You shouldn't look at other people because it hurts my feelings" will not get your point across.
BUT,
"When you look at other women, it makes me feel like you think they are prettier than me.  I take full responsibility for feeling this way, but I am hoping that by sharing it with you, it will help us to make a change that will work for both of us"  will start a conversation.
3.  One more little tip – the minute you stop caring about this, he will probably stop looking at other women.  When we let go and allow things to be the way they are – they usually change.  It is when we are resisting the change, that things get harder. Jamee Tenzer – 40 something






My husband always said that I don't want him to stop looking – that would mean he was dead.  But I think you could ask your hubby to be more discreet-I am assuming that you are saying that you see him looking at other women. Tell him that we are all human-and you still enjoy looking at other men-but you would appreciate it if you didn't have to watch him watching…  Ann – 50 something

Well, Jessie, you can't, it is in his genes.  After all, he looked at you!   And, there are a lot of women today who parade around in tight shirts with cleavage to their navel that just invites looks.  So, what is a guy to do?  What you can do is communicate with your husband and tell him it bothers you.  If he respects you, he will tone it down and cut the drooling to a minimum and save the comments for a nearby locker room.   If he is using it as a power play to rouse up your insecurities, you had better confront him with that pronto.  A couple of hints to take the wind out of his sails.  If he comments, agree with him that she is a knockout.  Don't challenge his judgment.  If he is just looking, ignore him and find a handsome dude in the room that you can say would make a terrific partner for her.  Shows him you're not dead and have some dreams of your own.  At all costs, avoid making it a controversial topic.  If he just looks, and doesn't touch, he's normal.  Marge – 70 something
Now…from the man side of things:
Well, I have to say embarrassingly, I fall into that category. Lucky for me, my wife knows that looking is all I do. Can't say I am proud of it, but for some reason, I guess looking doesn't feel like it is wrong. Like the old saying, you can window shop, as long as you don't buy.
Guys look! Should be no surprise there. It is human nature to look at others. It is not very realistic to make him stop looking. I can understand her concern if there have been issues in the past, and she feels that she can't trust him. Hopefully that is not the case. But if not, ask him why he looks. Maybe the lady he is looking at does something he likes. Dresses a certain way, cuts her hair different etc. Maybe the wife could do something like that to make her husband happy. Hopefully spouses are doing things like that to please their mate. That goes for husbands as well as wives.
Hopefully he is not staring when he looks. That should never be acceptable. I would think that is a very awkward situation for the wife if he were doing that.
So to answer the question, you will never get him to stop looking. Probably not the answer you are looking for, but as long as the man is not staring, making noises or whistling at the lady, try to let it go. Mike – 40 something
In answering this question, I am reminded of the late Paul Newman's commentary on fidelity.
"Why go out for a cheeseburger, when you can stay home and have steak!"  I have always loved that line.  He was of course referring to his bride Joann Woodward.  That being said, he was a MAN, and quite possibly may have noticed other "cheeseburgers" from time to time.
Men are visually-oriented and women are visually pleasing creatures.  Y'all just can't help but being thus!
That being said, I think it is natural for a man to notice an attractive woman.  However, I think continually noticing a woman could indicate a problem.
Open and honest communication about it would be in order if it is truly bothering you.  Jason – 40 something