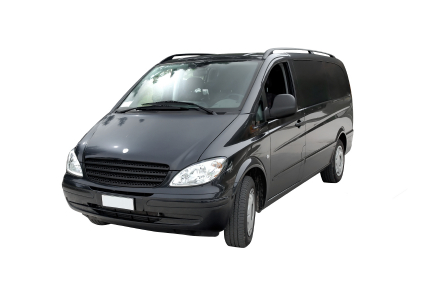 How do I keep my family car clean?  Asked by Betsy – Louisville, KY

In my family, I made a rule similar to the signs you see at campgrounds which states "Pack it In, Pack it Out". My kids like to bring toys and snacks with them on car rides and I was sick and tired of getting into a crumb-dusted toy box with wheels every time we needed to use the car. I still allow my kids to bring a toy or snack in the car, but now they cannot leave the vehicle without collecting and removing all items that they brought into the car. Two of my kids are now old enough to wash and vacuum the car, so that's a weekly chore that I've added to their responsibilities."  Marjorie – 30 something

If someone has a magic bullet for this one I can't wait to hear it!  My car used to be so clean before kids!  I have tried the no eating which helps but circumstances always come up where I really need to them to just eat while we drive.  For us it comes down to me being a big nag and asking everyone to pack back in the house what they have brought to the car.  I have also found a cheap place down the street that is a car wash and then free vacuums and the kids help me with the vacuum, they love using it!    Heidi – 30 something

Here are my strategies for a clean car.
1.  Everyone takes everything that belongs to them, including trash, out of the car each time they exit the car.
2.  I keep a Dustbuster in my garage so that it is easy to do a quick 3-minute vacuum when the rugs get crumby or sandy.
3.   I don't allow the kids to eat things in the car that are impossible to control; popcorn and crackers come to mind.
4.  I remind the kids that I do not drive a rolling trash can and that they are not allowed to stash any kind of trash in any arm rest or between the seats – there is a small trash bag in the front for emergencies.  Jamee – 40 something

Keep the kids and dogs out of it? 🙂 Seriously, I try (often unsuccessfully) to have my daughter take her trash, juice boxes, lunch box, etc etc with her every time she gets out of the car. At least then it appears tidy if not sparkling clean. For the cleaning part, I'd work it into the chore rotation (not necessarily yours either) as a regular item. Given how much time you must spend in the car, it's a great time investment.  Amy B. – something

I always found prevention was 9/10ths of the cure here and I was strict about what I allowed.  However, if you customarily let the family run their own supermarket/diner in the car, have two leak-proof garbage bags available–one for trash and one for recyclables–and from the beginning train everyone that all throwaways go in there. Period. Make use of over the seat pouches that will hold small toys, hand sanitizer, etc to keep them off the floor.  Then let the dog in to the car for a while, and most of the edibles will disappear, leaving you with sour milk, ground in food, sticky stuff, mud, and parking lot grease.
Discipline yourself to do a quick pick up once a week and then plan for a monthly car wash and inside detailing. Either do it yourself or save your pennies to have it done.  It will be well worth it, so that when you all climb in the car dressed up for somewhere special you won't have yesterday's french fries becoming a part of your wardrobe!  Marge – 70 something