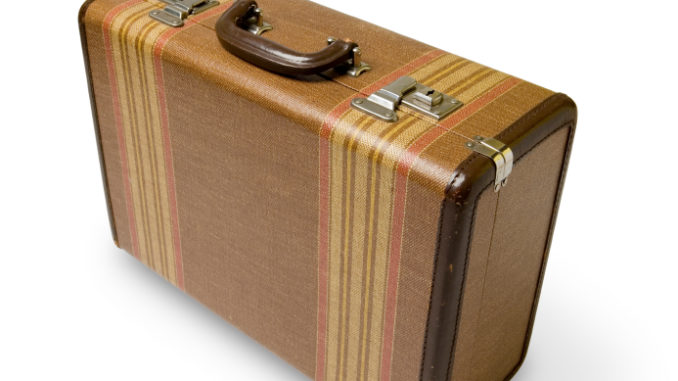 We are going on our family vacation in a few weeks. While I am happy to have a change of scenery, it is always so much work for me to plan and prepare. It doesn't always seem like a vacation for me. Any advice on how to change my outlook?

Asked by Emily – San Francisco, CA

"Often times traveling as an entire family is more of a 'trip' and less of a 'vacation'. It is a lot of work! No matter how much you try to prepare ahead of time and refer to your checklist numerous times while planning to leave, leaving your home and routine can be stressful and unsettling. In my own family travel experiences, I have found starting about a week before the vacation begins usually gives me ample time to take care of the important things: stopping the mail delivery, asking neighbors to check on the house, packing for the kids and yourself, arrange pet-sitting, etc. etc. The final day before leaving I reserve for packing up the last of the essentials and any minor things to do.
Changing your outlook on the vacation is important to enjoying your time away with your family. Try to think about the new experiences you are having as a family and the memories you are creating because of them. Once you leave home….try to relax and not worry about your usual schedule. It's vacation, which means you get to take a break from the 'normal days' and enjoy something different." Marjorie – 30 something

I agree! I have a friend who started calling family vacations business trips because she was doing all her same work just in a new location. A couple things have helped me to change my attitude. We have vacation meals this may mean that you have the same two choices every day for lunch and then eat out every dinner. The idea there is that you minimize your time doing what you always do at home whether that is meals, cleaning, scheduling everything, etc. If you hate all the picking up and cleaning be sure to stay somewhere with housekeeping. If you are tired of scheduling all the events and appointments for your family ask your spouse to take on the itinerary job, or at least a couple days. We often are traveling with extended family and so we rotate who is in charge of dinner. I will also say that as my kids have gotten older now 6 and 9 it has gotten a lot easier! Heidi – 30 something

Emily, I don't think you need to change your outlook, I think you need to change your delegation plan. 🙂 In what ways could you enlist help for the family vacation? Given that it's for the family, I'd think that means that everyone should have the opportunity to participate in making it great. I'd tee this up at a family dinner or 'vacation planning meeting', and share how you feel, and specifically, some ideas to spread the workload around a bit more equitably. Good luck and hope this vacation is truly just that. Amy B. – 40 something

I'm not sure how old your children are but, when I am feeling this way (and it often hits during the vacation) I call a family meeting. I let everyone know I'm not feeling like I am on vacation because I am doing too much and taking on too much responsibility for making everyone happy.
I am careful to take responsibility for myself when I share this – I am being proactive about it, not blaming. I let the kids share how they are feeling and we all brainstorm ways to share the load. This requires me to identify the aspects of the vacation that are most draining. Often I find that once I share my feelings, the kids become aware of all that my Husband and I do to make the vacation go well and that breeds gratitude. If I feel appreciated, I will always go that extra mile for my family on vacation – and do it happily.
I hope that helps…have a great vacation! Jamee – 40 something

Accept the fact it is a lot of work, because it is, but try to focus on the time when you will be able to relax. Delegate out as many preparation chores to family members as you can (don't be stingy about this!) and to avoid last minute stress try and get most of the work done the day prior to departure. Experience will teach you not to over prepare and how to go about things efficiently. I found it helpful for annual camping vacations to make a list of essentials which I referred to and updated yearly, and to utilize destination shopping for food, magazines, etc. In the years to come, you will forget how much work it was and remember the experiences, good and not so good! Guaranteed! Marge – 70 something