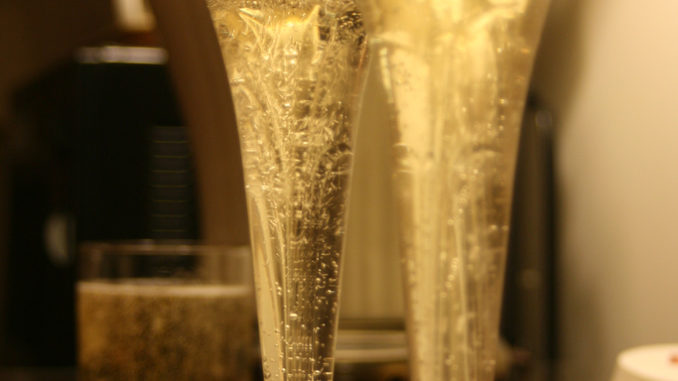 Any tips on how to mingle at a party?  I seem to have a hard time with self confidence and end up parking myself in a chair no matter how big or small the party is.  Asked by Shelli –  40 something – Bozeman, Montana

Entering into a room full of people you don't know brings out everyone's insecurities no matter how experienced they are at party going.  Will they like me?  Will I meet anyone I can relate to?  Will I be the only one with no one to talk to?  What happens if I walk around all night with dip on my lip?  These are big questions, so, read on below and see what our panelists wrote this week about mingling at a party.
Mingling is tough and can take the fun out of a social gathering! The rule of thumb I try to apply at parties goes like this… There will be a set amount of time that I will make the rounds and say hello to fellow guests. I find that taking the direct approach of introducing myself "Hi, I'm Amy. How do you know so and so?" helps break the ice, and helps the others who aren't big into mingling either.  After the 10 or 15 minutes of mingling, I let myself off the hook and figure out how to enjoy the party. Sometimes that means camping in a chair, and sometimes it means going back to those I know or new acquaintances that were interesting.  I wish you luck in your next party!  Amy B. – 40 something

To me a party can be fun or failure-It just depends upon how much energy I have that day. If I am feeling up and positive-I'll talk to anyone I end up next to.  If I am tired, I may want to park myself and look at a magazine.
First suggestion-be ready for the party-have a rest before you go-or even a little bit of wine at home so you can be relaxed when you arrive.
Second-find someone who has a nice face-and ask them an inviting question such as: who do you know here?  Or how are you related to the party givers? Then you will find the conversation opens up or not.  It may take trying a few different times-with different people.  Don't give up.
It doesn't work to talk to everyone-some people are terrible at small talk. But most of all-relax and be open to meeting and responding to new people.  You might find you like it!   Ann – 50 something

Parties can be a wonderful opportunity to meet new people and perhaps make a new friend.  But for some of us, it harkens back to being the last picked at a high school dance.  Part of the difficulty of you attending might be those old experiences are catching up with you.  But, let me suggest you try to think in a different way.  Instead of worrying about whether or not you'll be sitting in the corner all by yourself, think about the chance you have to enjoy yourself.  Hey, there are no kids there and someone else made the food and will do the clean-up!  SCORE!
My saying is, "where the mind goes, the behind follows!'".  So, as you are driving to the event repeat, (out loud or in your mind) "This is a chance to meet new people and catch up with old friends.  I'm going to have a good time".
When you get there always position yourself near the food – that's where the traffic is.  Then, you can ask questions to others about their experiences.  People like talking about themselves.  Commenting on the food is always good.  "Wow" I love that cheese, what about you?"  The decorations: "April does such a nice job with her table.  Those flowers are beautiful, don't you think?"  Last, a compliment (about kids, clothing, jewelry, etc) can get things going: "Jim, I saw your son on the soccer field the other day.  What a great little player he is. Is he enjoying the season?"
Now honestly, most people will continue the thread of conversation and if they were trained by their folks to be polite, the conversation will turn towards you.  Don't be afraid to talk about yourself.  And keep reassuring yourself that you have worthwhile things to tell them.
Remember: where the mind goes, the behind follows. Be sure to keep telling yourself ENCOURAGING things to get out – and stay out – of that corner!  Louise – 60 something

Everyone, whether an extrovert or introvert, experiences "party panic" at some time or another.  There are a lot of variables here to be considered, but whether alone or with friends, try these self preservation tips.
First, since a lot of our panic results from our fears of what other women say about us, make sure you dress appropriately and then do your "mind work" to cultivate confidence in yourself and your appearance.  You might wear a piece of your favorite jewelry–anything that gives you a feeling of comfort and acceptance.
Second, once you arrive, stand back and survey the room.  Are there chairs to sit on?   Are there paintings or displays you can gaze at while getting your bearings?  Is there a patio you can retreat to if necessary?  Be sure to find the nearest bathroom!
Third, keep your hands busy to keep you from nervously playing with your hair or jewelry.  A clutch purse and/or beverage glass will do the trick. Pockets work, too.
Fourth, do not be afraid to wander the crowd.  Walking around, even if you are not talking, shows an open attitude toward others.  Hang out around the buffet table and comment on the food.  Try going up to other individuals/small groups who look approachable and ask where they are from or have they seen such and such a movie or do they have any pets?  That's always a good one.  Compliment them on something that genuinely deserves it.  Practice doing this with a pleasant smile on your face.
Most important, do not ever allow yourself to believe you have nothing to offer.  You will find that the more you share of yourself, the more will be shared with you, and in time you will be the guest most in demand!    Marge – 70 something