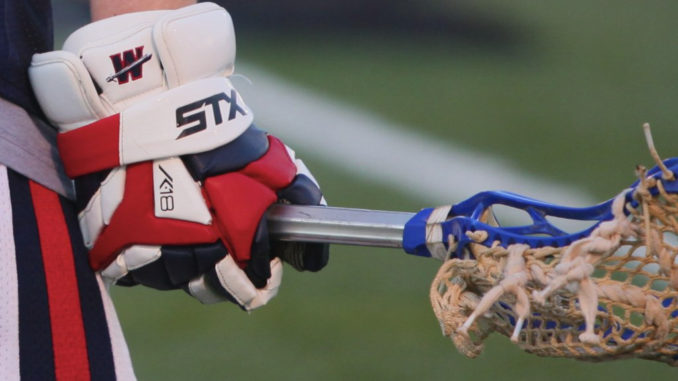 The coach is hard on the kids of my daughter's Lacrosse team. The season has started but I don't know how much more I can take. My daughter doesn't want to play anymore.  Should I take her off the team or have her finish the season? Asked by Ann – Chautauqua, NY

This is a tough situation to be in.  I have had a child decide half way through a class she no longer wanted to do it and I made her stick with it.  However, the instruction was not to blame for her change of heart.  I don't have any research to back up my opinion but my mom instinct is saying to let her stop.  I would also follow up with the coach's supervisor and let them know how you feel and that it is affecting your daughter's interest in participating.  Sometimes it is hard to give this feedback without feeling like your child will be negatively impacted.  If you are concerned about that see if there is any anonymous way to get the message out.  I am a believer that we need to teach our kids to follow through and finish what they have started.  I think it is equally valuable to show them that we think they are important enough to stand up for how they should be treated.  Heidi – 30 something

Have you given the coach feedback, and shared what you are thinking in terms of taking your daughter out? If not, I'd do that first. It may not make a difference but at least you are giving them the opportunity to take the feedback on board and modify their approach. If you still don't see changes, do what's best for your daughter.  Amy B. – 40 something

This might be a good opportunity to list pros and cons.  What would be the pros of keeping your daughter on the team?  Maybe she would learn the importance of keeping her commitments or experience the joys of teamwork (if this coach fosters that.)  Whatever those pros are for you, take the time to really outline them.
And then the cons, your daughter's well-being.  What will she be missing by staying on the LaCrosse team – in other words, is there another activity that she would enjoy more or is this an opportunity for her to have more free time?
And then there is the most important piece; your intuition.  As a parent, I think it is important to teach our children that we cannot give up because things are uncomfortable.  On the other hand, life is not linear and we have to be flexible.  This might be a great opportunity for you to show her how to make a change that is thoughtful and meets her needs in the moment.  If quitting isn't a pattern for your daughter, it might be best to let her make the decision.  Jamee – 40 something

You don't mention how old your daughter is.  I think this is critical.  An older child may have to learn that playing a sport can be difficult and it can be good for kids to learn different kinds of coaches.  That being said, if your child is under 12 years of age, I would say that she doesn't have to finish the season.  If you truly think the coach is brutal on the girls, you could try and take to him/her about her methods.  This can be tricky since most coaches of young people are volunteers.  You could also volunteer to help out this coach.
Sometimes coaches are too overloaded and there aren't any other parents willing to help out during practices.  That may be your first defense.  Then you can also truly see what is going on during practices and this will help you to judge whether you should pull your daughter off his/her team.  Ann – 50 something

I experienced this during the past basketball season with my granddaughter.  Her coach was a real task master and yeller.  Not my cup of tea and while sitting with another grandmother we started talking about this.  It seems that both of our granddaughters LOVED the coach and we were the only ones taking offense.  Now if your daughter is feeling like the coach is being abusive, then it is your job as Mom to step in review the situation and talk to the coach.  Talk with other team mothers and find out what their child's reaction is.  Are they upset or is your daughter being too "sensitive".  If she isn't then by all means talk to the coach and "discuss" his coaching style.  If he is truly being verbally abusive then talk to the school Athletic Director and express you concerns. Also talk with your daughter and impress upon her that she made a commitment at the beginning of the season to play on a TEAM and backing out now is not good sportsmanship.  Explain that she does not have to play again next year, but she owes it to her team to finish the season.  These are lessons and things she will have to deal with as an adult and by allowing her to withdraw it is not good for her future endeavors.  Helene – 60 something

This can be a tough situation.  Having had children and now grandchildren in competitive sports, I can tell you frankly there were times when various coaches made me so mad I couldn't see straight.  The first instinct is to yank the child off the team.  However, unless there is genuine physical abuse, that knee jerk reaction is usually an emotional decision that can create more problems than it solves.  Your daughter needs to learn this is not just about her, but about being part of a team as well.  The best option is to completely research the coach's reputation and behavior before your child signs on.  However, if you are caught mid-season with one who is overly strict or demanding, it is an excellent opportunity to teach your daughter how to tough it out and withstand whatever he/she dishes out and play to the best of her abilities for the good of her team.  This will benefit her in the years ahead, as that coach won't be the last person to be hard on her.  The best thing you can do as a parent is to help your daughter develop a thick skin, and to learn to sort through any criticism for what is constructive and will help her develop as an adult, and to throw away the rest as just a lot of hot air!  Marge – 70 something