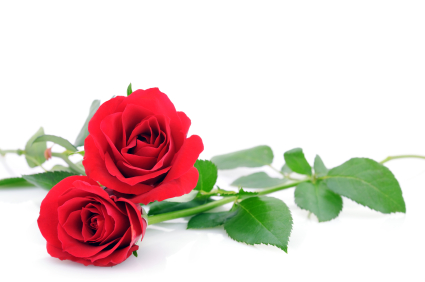 Valentine's Day is a time to say "I love you". It's a day full of romance, balloons, special dinners and chocolate (which I believe on Valentine's Day contains no calories whatsoever). With all this love going around, I researched how Valentine's Day began. Here's what I found out.
Valentine's Day was named after Saint Valentine who during 270 AD had a problem with Claudius II of Rome.  Claudius II believed unmarried men made better soldiers, so he outlawed marriage, while Saint Valentine disagreed and secretly performed marriage ceremonies for young lovers.  This act of romance caused him to lose his head after Claudius II found out.
Later in the 1400's, King Henry V composed a Valentine for Catherine of Valois which caused other nobility to start to celebrating courtly love around the 14th of February.  Then in the 1800's people crafted Valentine's out of paper and lace in February. The legends about the origins of Valentine's Day abound but no one really knows for sure how it started.
We may not know the exact origins of Valentine's Day, but we do know it's about love.  Here's how to say "I Love You" in different languages. Use this list not just on Valentine's Day but everyday. Don't forget to tell yourself 'I love you' too!
English……….. I Love You
Spanish………. Te Quiero
French……….. Je T'aime
German………. lch Liebe Dich
Japanese……. Ai Shite Imasu
Italian…………. Ti Amo
Chinese……… Wo Ai Ni
Swedish…….. Jag Alskar Dig
Eskimo………. Nagligivaget
Greek………… S'Agapo
Hawaiian……. Aloha Wau la Oe
Finnish……… Mina Rakkastan Sinua
Turkish…….. Seni Seviyorum
Hungarian… Se Ret Lay
Happy Valentine's Day!